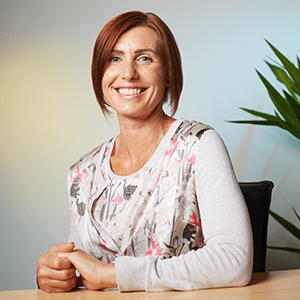 Likes
Christmas Day
Having a laugh
Watching sport, especially her son play football
Cheescake!
Disikes
Brussel sprouts
Ignorance
Cold callers
Weak tea
Bad parking
Alison Brown
Client Support Technician
Work
Alison has a range of duties to keep C Alexander running smoothly, including: helping David and Samantha build their client's financial plans, general office duties and the all-important credit control.
Alison has worked in financial services for five years and holds the Certificate in Financial Administration and Planning. If you visit our office it's probably Alison, or her colleague Krystine, who will greet you, or answer the telephone when you call in to speak to us.
Rest & Play
Alison enjoys family time, especially watching her son play football, or walking the dog.
She also enjoys yoga, running, reading and aromatherapy.