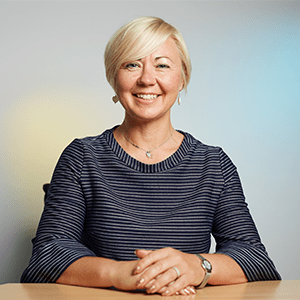 Likes
Running
Family time
Game of Thrones
Meditating
Eating
Eden Hall (a gorgeous day spa near Newark)
The beach
Disikes
Weak tea
Bad drivers
Queues
Rain
Social media
Adverts
Samantha Brown
Managing Director & Chartered Financial Planner
Work
Samantha joined us in 2006 as a paraplanner, helping David build financial plans.
Since then she has qualified as an adviser and is now an Independent Financial Planner, as well as a Director of the business.
Samantha specialises in producing financial plans for people who are close to, at or past retirement. She particularly enjoys helping people to retire early, as well as structuring her client's financial affairs to ensure the maximum possible amount is left to younger generations.
Rest & Play
Away from the office Samantha enjoys keeping fit by running, as well as cooking, meditating, and reading.
Last but not least
The Financial Conduct Authority (FCA) authorises and regulates financial advisers in the UK. You can confirm an adviser is suitably authorised by checking their page on the FCA Register. Consumers should be wary of people claiming to be a financial adviser, or regulated individual, who don't appear on the register. You can view Samantha's page by clicking here.
Furthermore, every financial adviser must hold a valid Statement of Professional Standing (SPS) which shows they have undertaken the required amount of relevant Continuous Professional Development (CPD) each year. You can see Samantha's current SPS by clicking here.