We know there are many reasons why our clients choose to work with us.
We are independent:
From a regulatory perspective we are Independent Financial Advisers, IFAs for short. That means that when we implement our financial plans we aren't restricted in our choice of pension or investment provider. It goes further though, with an independent and challenging mindset running through everything we do. All with one aim in mind; helping our clients get everything they want out of life.
We are financial planners:
We'll aim to solve your immediate financial concerns and worries. We'll also use our financial planning skills to put a plan in place which will help you to achieve your objectives in life, whatever they are. We'll never just sell you a product.
We are specialists:
The type of clients that we work with means we have an in-depth knowledge of their financial issues and challenges, along with a detailed understanding of the possible solutions.
We charge fixed fees:
Our fixed fee structure is popular with our clients as it provides them certainty and usually means the amount we charge is lower than the percentage-based charge favoured by many advisers.
Personalised service:
Every client we work with has different needs, objectives and beliefs. That means the service we offer, and the financial plans we build, must be equally personalised and bespoke.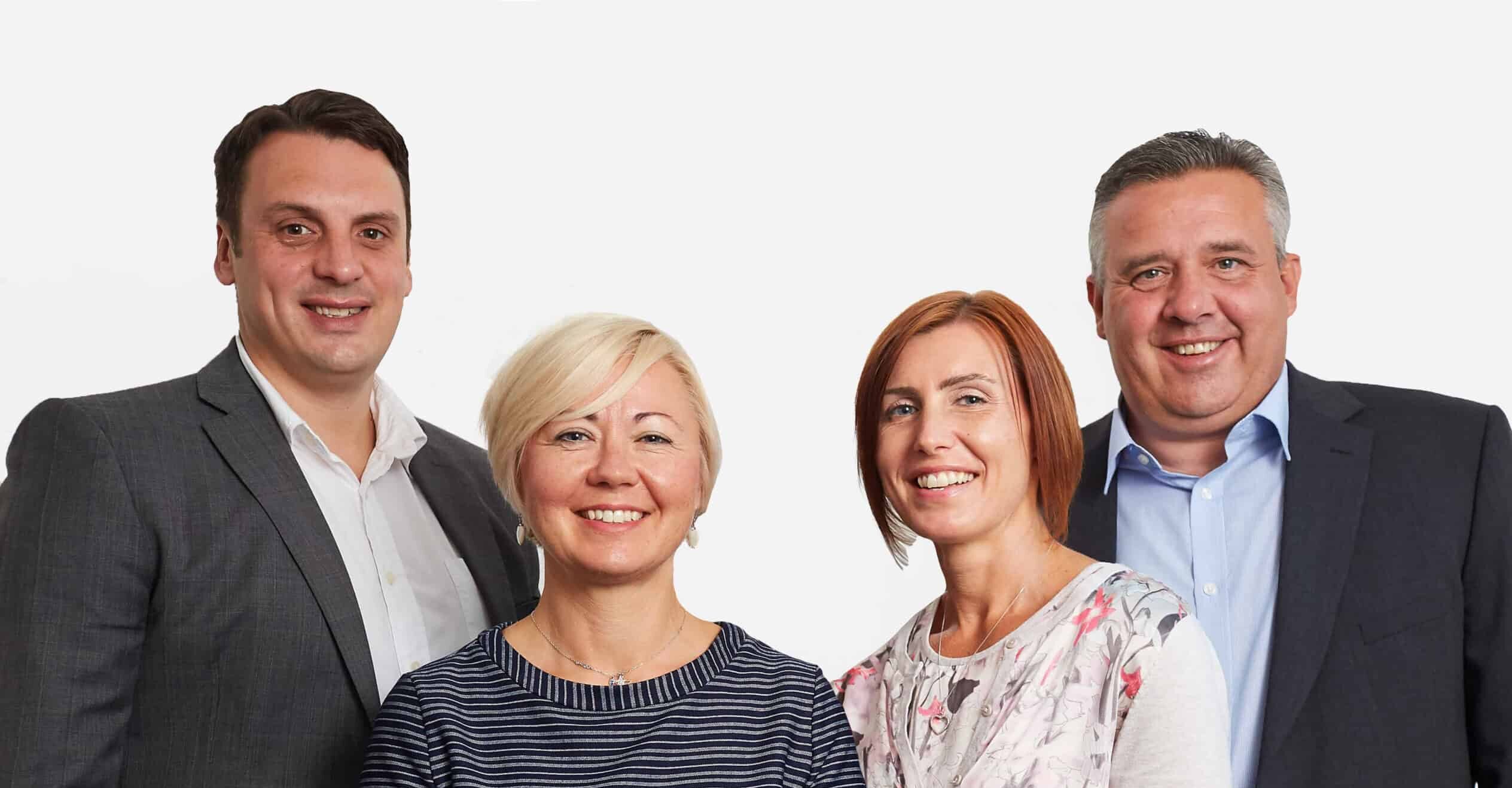 Our history:
We've been around a while; the business was founded in 1987 and we have over 60 years' combined experience. Our clients benefit from that combined knowledge and experience.
Built on long-term relationships:
The better we know you, the better we can advise you. We care passionately about our clients, with a genuine and deeply held desire to see them live the life they want.
Compliance & oversight:
We are authorised and regulated by the Financial Conduct Authority (FCA). We also voluntarily engage with outside experts who provide guidance and advice, ensuring that procedures are acceptable to the regulator.
Please note:
The value of your investment can go down as well as up and you may not get back the full amount invested.
On returning to the UK, after living abroad and having just bought our first house, we decided to look at all our financial affairs in and particular start to consider some regular savings. We first met C Alexander in 1993 and have benefited from their sound financial advice ever since. To name a few things, over the years they helped us: maximise our tax-free savings; invest in a varied portfolio; arrange personal pensions; plan for potential illness/disability from work; and advise us on matters concerning our own business.
In more recent years they have provided a calm, careful approach rooted in the reality of everyday life, i.e. there has always been an understanding of our family life situation and our values and vision for the future, thus ensuring we have a portfolio that meets our needs rather than a bundle of 'trendy' products.
When the unexpected diagnosis of serious illness came, the stress and pressures of dealing with the situation were lessened by the financial security we had in place thanks to their advice.
Dr Annette Hurst and Dr Jon Beck, Early 50s, own business
Cheshire
Around 12 years ago my wife and I decided to explore the options of consolidating a number of investments we had in order to prepare an overall retirement fund. This included a deferred money purchase retirement plan from a previous employer and private pension plans.
We did plenty of homework and had some preliminary discussions with several financial planners. Most had a specific model, which they tried to fit our needs around. C Alexander's approach was, by comparison, like a breath of fresh air. They were far more flexible and spent a lot of time discussing what our future plans and needs might be. We both felt very confident asking them to guide us through our options and make decisions on a plan.
We have followed that plan with regular reviews and eventually retired completely a couple of years ago. I can honestly say that we are in a far stronger financial position than we might have been had we not worked together with Sam and followed her clear guidance along the way. We both look forward to continuing that relationship.
Mike and Kath Stanley, Retired Management Consultant
Nottinghamshire
My experience of C Alexander Financial Planning Limited over the years has been nothing short of exceptional. Meeting the team for the first time almost 20 years ago I knew I was in safe hands and the consistent and considered advice given over that period of time has been gratefully received.
Their approach to all things financial is serious, professional and considered, their approach to themselves and their clients is good humoured, respectful and empathetic.
It's a pleasure to vouch for the service C. Alexander Financial Planning provides.
Long may all aspects of it continue.
David Prutton
Ex Premiership footballer, now Sky Sports TV pundit
My relationship with the excellent team at C. Alexander Financial Planning Ltd, specifically Samantha Hayes, started in 1987 when I was 25 years old.  I was introduced to the firm by a mutual friend after I had been a victim of some really poor and potentially damaging financial advice.  They took on my case and resolved the problem in conjunction with the Financial Ombudsman, which included the recovery of investments and the award of compensation.  This formed the basis for an immense amount of trust and respect between us that has resulted in a mutual life-long commitment to the management and development of my financial affairs, from mortgages to investments, pensions and retirement/tax and inheritance planning.
Having just turned 55, our highly successful relationship has endured for over 30 years now and the original basis of seeking professional financial advice, which remains as valuable and important as ever, has grown into a trusted friendship, where wider advice has been sought and provided.
David Steele, very recently retired CEO
Basingstoke, Hampshire
I was highly recommended C. Alexander Financial Planning by several of my colleagues. Since my first initial meeting over 17 years ago they provided me and my family with great financial advice and support. I can contact them on any matters at any time of day. I have built up a great trusting relationship with C Alexander and everyone else within the company.
Michael Dawson
Nottingham Forest FC
Originally I was introduced to C Alexander following the sale of my business in 2009.  It was not a retiring life-changing sum but they guided me to create a good foundation through which to build a portfolio to carry me through to the next stage of my career.
Their advice has changed with my circumstances, my portfolio has diversified and some has been sold to help create my new businesses. Apart from getting on very well at a personal level, I have always found the investments to be extremely well thought out, clear and easy to follow and in any cases where they have underperformed, they have acted in good time to steer a new course. I enjoy working with them both and look forward to doing so in the years to come.
Layo Paskin, mid 40s, Restauranteur
London
I was first introduced to C Alexander at age 17, having just signed my professional contract at Leeds United. Since then they have not only given sound financial advice as to make the most from my career earnings, but he is also a true friend to me and my family.
They have been a guiding hand during every stage of my career and continue to do so. I trust them and their judgement completely regarding my financial affairs.
Harry Kewell
Ex premiership and international footballer
Running a busy Catering and Events company and travelling a great deal I find that looking after my own investments is something that always gets pushed to the bottom of the pile. It takes thorough and extensive research to make the right financial decisions. Lack of time and the correct expertise means you need the right company for the job.
C. Alexander Financial Planning have years of this expertise and the in-depth knowledge of how personal financial products work.
They understand my financial life and adapt investments to suit in the most tax efficient way that work for me.
Marilyn Newman, Company Chairman
London
I belong to the vast antediluvian majority that, barely able to add two and two, feel like pariahs in the financial world where regulations, seemingly written in hieroglyphics, need an Aladdin's lamp for their decipherment. Good fortune has granted me such a lamp: the magical firm of C. Alexander Financial Planning. Thus, over many years, whenever I faced a financial mystery – too often, I must confess – I was immediately swathed by them, with judicious advice based on exceptional vision, insight and expertise. I should also state, emotionally as I tend to be, that C Alexander have not only empowered me to prosper but also provided that rare blessing which, transcending professional matters, suffuses me with a profound friendship comparable only to the bonds that exist in a blissful family.
Musa Moris Fahri, MBE, FRSL Author
Hove, East Sussex